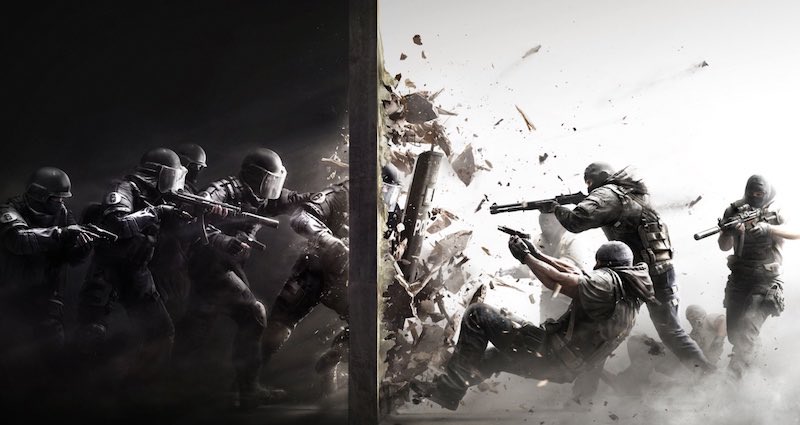 Rainbow Six Siege Operation Grim Sky finally has a release date. You'll be able to play the hotly anticipated downloadable content for Ubisoft's tactical shooter on September 4 on PS4, Xbox One, and PC. Grim Sky has been available on Rainbow Six Siege test servers for a couple of weeks now. It let players check out the game's two new Operators prior to release and the reworked Hereford map.
Rainbow Six Siege Operation Grim Sky new operators
Clash: she brings an electrified riot shield to battle, being the first Rainbow Six Siege Defender to have a shield. Although many other first-person-shooters offer a variety of 'champion' or 'hero' choices, the specific role that Clash fulfils – her capability to dictate the pace of the game, baiting foes into making mistakes, slowing their movements and drawing their aggro – really underlines the developer's thought process on how Rainbow Six Siege's meta-game would evolve in the months to come.
Maverick: he carries a blow-torch with which to burn minuscule holes into soft walls, ceilings and floors, chiefly to peer through and gain intel before coordinating an attack. Maverick's personality is described as "solemn, pensive, isolated, and analytical," the kinds of qualities expected of the people that would ideally play as him.
Rainbow Six Siege Operation Grim Sky Hereford map
Although present in the game since 2015, Ubisoft has reworked the Hereford map with the help of the community. This World War 2-era industrial facility sports a red-brick exterior with an interior designed with the help of professional e-sports players. The interior of this Siege map has been tailored to ensure verticality (paying attention to above and below) plays a major role. Each floor looks and feels distinct, with strategic points such as those allowing a swift ambush or exit from a firefight easily identifiable.
The patch notes for Operation Grim Sky include improved performance on PS4, PS4 Pro, Xbox One, and Xbox One X via dynamic resolution scaling. What this means is, certain scenes in the game will be at a lower resolution in order to maintain a consistent frame rate. Rainbow Six Siege'sframe rate on PS4, PS4 Pro, Xbox One, and Xbox One X is 60fps and dynamic resolution scaling ensures this stays the same.
"We are introducing dynamic resolution on consoles. The goal is to improve image quality when the GPU load is lighter, and render better framerate in GPU-heavy scenes. As a result, you will experience more consistent performance during gameplay, especially in situations where there are a lot of stress on the GPU, such as with a lot of explosions like Fuze charges," reads the game's patch notes on the official Rainbow Six Siege website.
Rainbow Six Siege Operation Grim Sky PS4 and Xbox resolution
Xbox One outputs at 900p with a render scaling between 40 percent (1012×572) and 80 percent (1432×804).
PS4 outputs at 1080p with a render scaling between 40 percent (1216×684) and 80 percent (1720×968).
Xbox One X outputs at 1728p with a render scaling between 40 percent (1944×1092) and 100 percent (3072×1728).
PS4 Pro outputs at 1440p with a render scaling between 40 percent (1620×912) and 100 percent (2560×1440).